1800FS366 Flexible Endoscope Fiberscope
(.315 in. -- 8 mm)




The 1800FS315 is a Flexible Endoscope fiberscope that delivers high-resolution images of remote, difficult to reach areas. The ability to deflect the end of the fiberscope greatly enhances inspection capabilities, which allows the user to direct the instrument around bends and corners to view more inaccessible areas of machinery and equipment.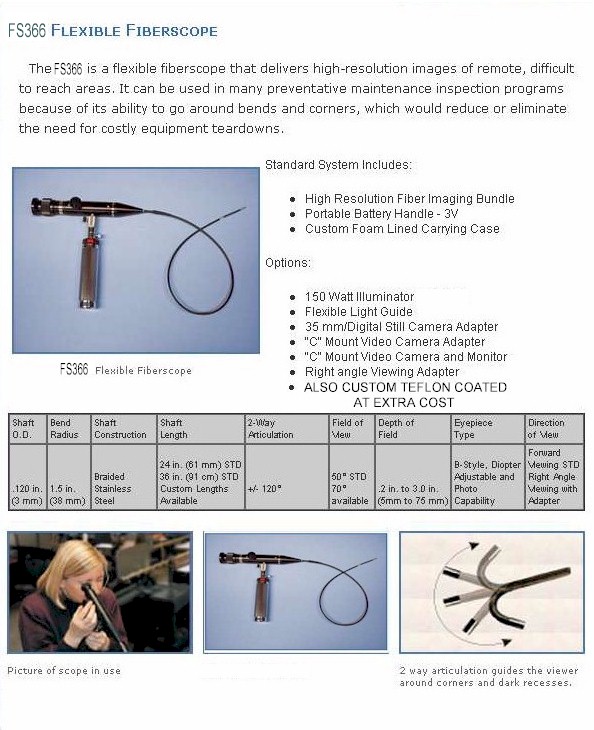 ALSO CUSTOM TEFLON COATED AT EXTRA COST e-mail us!

Only $3,650.00 24"
$4999.00 36" +S&H