WINDOWS 8/10 COMPATIBLE!!!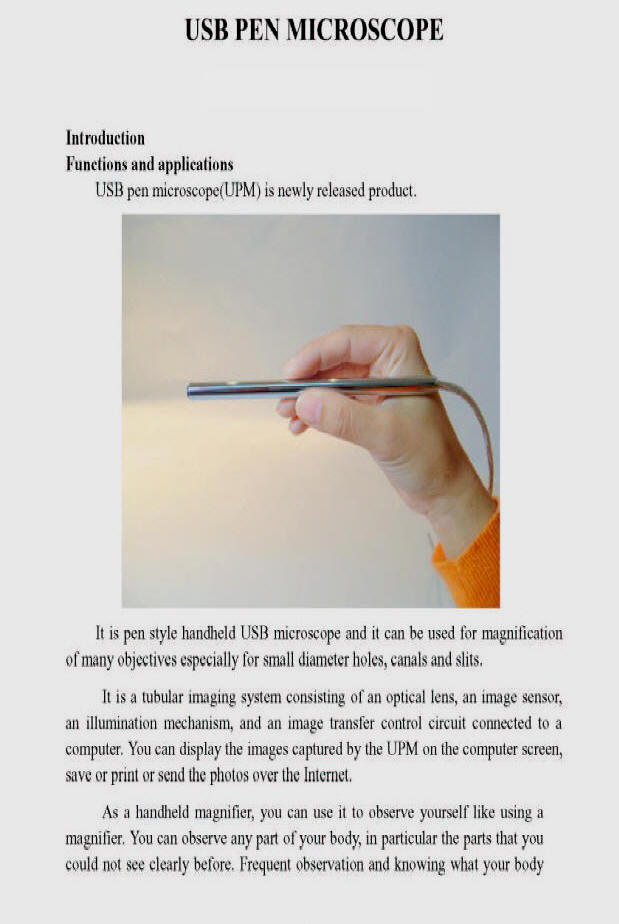 LED lamp and micro camera technology.
It has an auto focus function.
12.2mm outer diameter OD., 14" in length
The resolution is 300,000 pixels
Uses USB 2.0 format.
Screen display controlled through the PC software, record pictures or live video!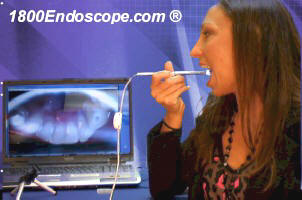 Perfect for close up internal inspection, 90d mirror + More!

Resolution: 640* 480pixels (VGA)
Adjustable focus: from 10mm to infinity
Built-in white-light LED illumination
Frame rate: up to 30fps
Interface: USB2.0 (PC)
Dimension: 15cm (length) * 8mm (Diameter)
Weight: 5.66g
Completely Portable!

Take This Out into the field for Industrial Inspections, with no need for heavy TV Monitors,
Freeze Frame button!
LED lamps and micro camera technology.
.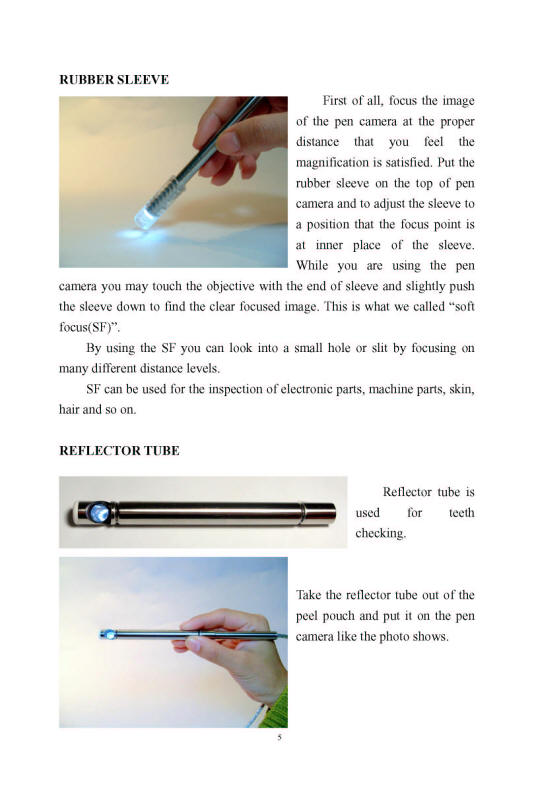 Take photos and / or Videos direct to your PC harddrive!

Standard Features:
Built-in LED illuminators
640 by 480 ("VGA") sensor resolution CCD
Capture software can save images as .JPG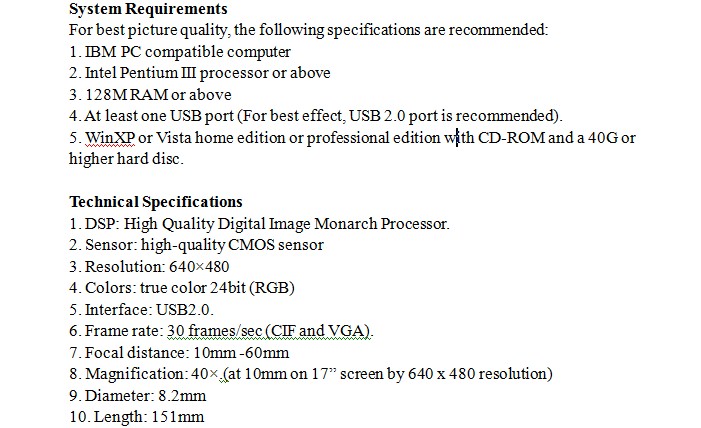 Many Many applications!
Use your PC* to View Procedures and Store Images! No need for separate storage device!

NOTE: THESE SCOPES DO NOT ARTICULATE

ACTUAL SCOPE IMAGES: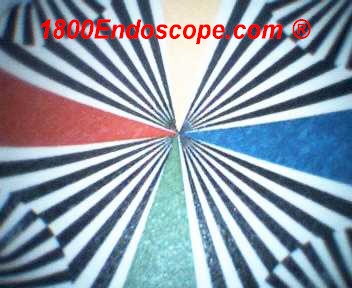 TEST CHART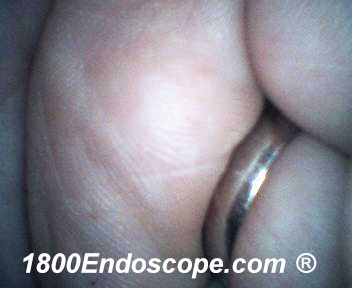 HAND / RING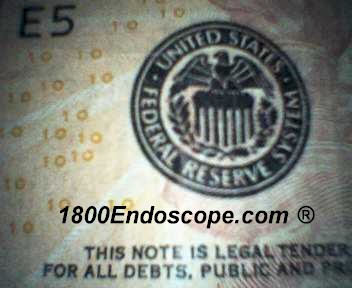 $10 BILL ( note sublime 10's show up! )
It is recommended to use a Windows XP notebook, 15" screen or larger, also to use a PC dedicated to the endoscope with the minimum amount of programs installed...
Includes :
1800USBPEN MULTI FUNCTION TUBE
NOTEBOOK PC Not Included
ONLY!
$99.00
+ Shipping
PLEASE NOTE ITEMS ON THIS PAGE ARE ONLINE ORDERING ONLY
PLEASE DO NOT CALL IN ORDERS FOR THESE ITEMS
( In order to keep prices low please click $PRICE to order online $99.00 )
ACCESSORIES:
PRICE LIST OF FUNCTION PARTS

ITEM

QTY./BOX

PRICE/BOX

OTOSCOPE TIP

12

90d DENTAL MIRRORS

12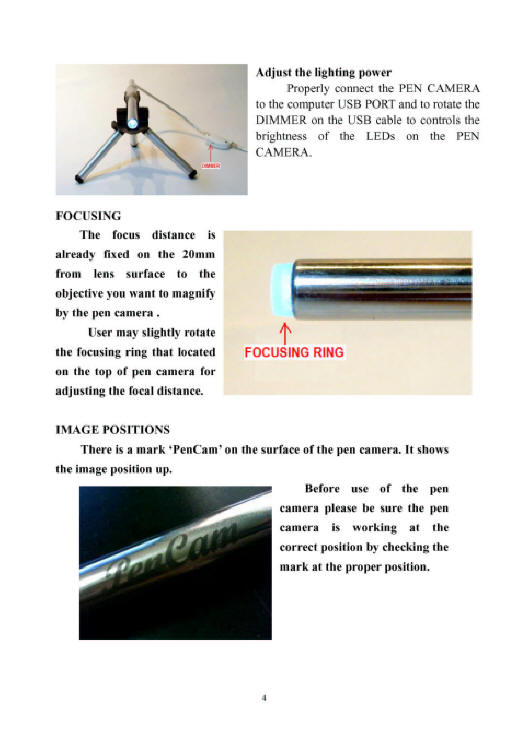 FOCUSING:
Attach the focusing ring on any one of the parts to the front end of the DIGITAL PEN CAMERA. Make sure the focusing ring is properly connected to the lens. The four focusing rods inside the focusing ring should match up with and sit in the four hollows in the focusing plate on the surface of the lens. When the focusing ring is rotated the lens should rotate, thus adjusting the focus.
Please pay attention to that every function part is the same way connection to the lens.


*NOTE: PC SHOWN NOT INCLUDED!
WE RECOMMEND USING / PURCHASING A NEW WINDOWS XP / VISTA NOTEBOOK WITH MINIMAL PROGRAMS INSTALLED FOR THE BEST PERFORMANCE! Call us for more info! 1-800-363-6726 or ++ 941 792 7138

THIS UNIT HAS BEEN TESTED WITH MANY DIFFERENT PC'S USING WINDOWS XP, ANY RETURNS SUBJECT TO %25 RESTOCKING FEE

NOW VISTA COMPATIBLE!!!

NOT F.D.A. APPROVED!

THIS IS NOT 510K APPROVED BY THE FDA

This unit is non submersible !

* ADDITIONAL TIPS SOLD SEPERATE

This instrument is to be sold and used by qualified person(s) only.

Not for use with " In-Home" examination by unqualified patients.

read our legal page before purchasing